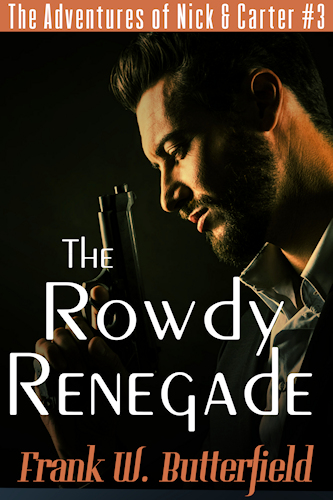 Preview
ebook
paperback
The Rowdy Renegade
Tuesday, February 3, 1970
Production of Monumental's newest TV show, Touch of Rouge, is on the rocks.
The leading man broke his leg...
The show's writer is quitting...
The press is having a field day with the latest changes in the storyline...
And no one quite knows what to make of Nick Williams, the show's newly self-appointed Executive Producer.
Neither does Nick, for that matter.
Meanwhile, he and Carter are trying to live their lives as bodyguards are following them wherever they go.
A group of rogue intelligence agents are out to get them for no good reason anyone can come up with other than the obvious ones: Nick and Carter are too rich and too gay.
Is this the end of our heroes? Don't change that dial! Stay tuned for more of The Adventures of Nick & Carter in The Rowdy Renegade!
---
Playlist for this book:
---
---
---
About The Series: The Adventures of Nick & Carter
Nick Williams is out of the private detective business. He still owns a building full of private dicks, but he's had enough of dead bodies and the like.
So, while Carter Jones, his tall, muscled ex-firefighter of a husband, continues to publish books, Nick is out and about, looking for new and fun ways to get in trouble!
Of course, just because he may (or may not) have surrendered his license doesn't mean the dead bodies don't find him, from time to time...
---