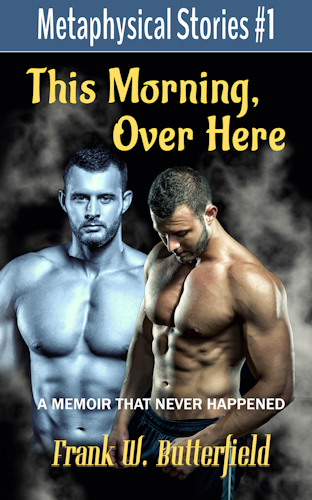 This Morning, Over Here
This is my memoir of something that never happened.
I woke up and discovered I was living a different life.
It was the life I'd always wanted.
A tall, dark, and handsome husband...
A beautiful home...
A fantastic career...
Life was good before. It was wonderful.
But then, I woke up one Saturday morning and discovered it was different.
This is my metaphysical memoir of something that never happened.
Or did it?
---
In the tradition of The Oversoul Seven series of books by Jane Roberts, this fictional novella explores what might happen if you were to wake up one morning and find yourself in the familiar, yet also unfamiliar, world of a slightly different self.
Using the metaphysical concept of a parallel reality, Frank W. Butterfield, a Master Channel since 1990, uses details from his own life and spins them into a fictional tale of possibilities.
Or, in other words: a memoir that never happened.
About The Series: Metaphysical Novels
These are metaphysical stories.