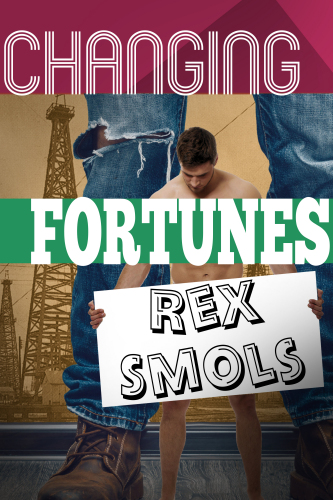 Preview
ebook
paperback
Changing Fortunes
Meet Andy. He's a nice enough guy. But for the last two weeks, he's been knee-high to a roughneck by the name of Luke.
Then there's Doc Watson, the bearded ginger who rarely smiles but seems friendly. Most of the time.
And what about Teddy Ram, the reclusive billionaire who's looking for Andy high and low?
Have you heard about SHRINK? It's a street drug that lets you reduce down to an inch or two and then back up. All in 30 minutes! What a rush! And it's perfectly safe. Right?
Wrong. It's safe until something unexpected and terrifying happens...
Some people are shrinking and not growing back... Not all the way back. And no one knows exactly why.
Andy's resigned to his fate to be knee-high to a roughneck, but, as he already knows, fortunes can change in an instant!
---
Includes:
friends-to-lovers,
insta-love (sorta),
middle-aged characters,
graphic sex scenes,
computer nerds,
pronounced size differences,
dental floss used as a restraint,
mild harm and danger,
violations of the laws of physics,
obvious sci-fi elements,
and... a happily-ever-after ending
---
Includes graphic sex scenes.
---
| | |
| --- | --- |
| On Kindle Unlimited: | No |
| Ebook Publication Date: | June 14, 2021 |
| Word Count: | 83K |
---
About The Series: A Rex Smols Book
Rex Smols is a pseudonym.
The pretext to these stories is that Whit Hall has commissioned them as gifts to his husband, Eddie Smith, so the two of them can explore their "little" kink.
Written as slightly devious M/M action-adventure suspenseful romances with (of course) an insta-love beginning, the first book started off as a chapter to be included in a Whit & Eddie book but I got so wrapped up in the backstory that I decided to write a whole novel as well...
These books include graphic sex scenes.
---