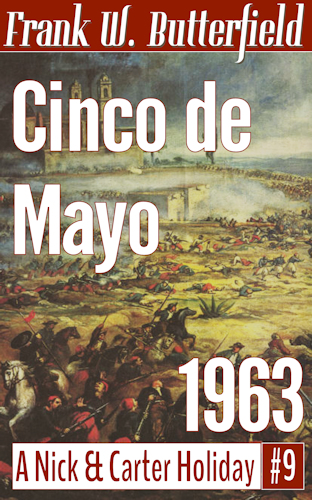 Preview
ebook
Cinco de Mayo, 1963
Sunday, May 5, 1963
It's a chilly Sunday morning and Nick and Carter have been invited by their cook, Doris, to join her family down in Mountain View for a big party celebrating a holiday they've never heard of: Cinco de Mayo.
When they arrive, they find a delicious meal awaits them. The main dish is cabrito, which is roasted goat, something Carter developed a real taste for when they lived in the Congo. Fortunately for Nick, there's also a roasted pig which he has with big scoops of that green goop he loves so much that has the name he can't pronounce.
In the end, the day turns out to be one that reminds them both of an unspoken truth: family isn't necessarily the one you're born into as much as it is the one you choose.
---
| | |
| --- | --- |
| On Kindle Unlimited: | No |
| Ebook Publication Date: | May 4, 2020 |
| Word Count: | 9K |
---
---
About The Series: A Nick & Carter Holiday
Welcome to a year of holidays with Nick Williams and Carter Jones!
This is a series of short stories with each centered around a specific holiday.
From New Year's Day to Boxing Day, each story stands on its own and might occur in any year from the early 1920s to the first decade of the 21st Century.
---