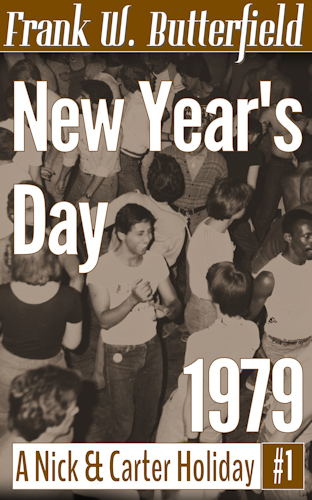 Preview
ebook
New Year's Day, 1979
Monday, January 1, 1979
Happy New Year!
Nick and Carter are in Dallas for the opening of the newest of their Hopkins Hotels!
But Mother Nature is on a bit of a rampage and has left the Metroplex covered in sleet and ice and it's awfully cold.
But inside their new club - The Fourteenth Floor - the scene is sizzling!
Atop the Hopkins Dallas, close to five hundred gay men have paid a hundred bucks each (all for charity) to be at the biggest party in town!
The clock strikes midnight and Nick and Carter are dancing to Guy Lombardo just like they did when they first met.
But then one of the bartenders is seen running into the back in a frenzy.
And the General Manager of the hotel is found semi-conscious, bleeding from the head.
While Carter boogies on down with a circle of admiring fans on the dance floor, Nick is hard at work.
He's trying to discover what secrets might conspire to close the Hopkins Dallas and The Fourteenth Floor before either have a chance to fly!
---
| | |
| --- | --- |
| On Kindle Unlimited: | No |
| Ebook Publication Date: | January 1, 2020 |
| Word Count: | 10K |
---
---
About The Series: A Nick & Carter Holiday
Welcome to a year of holidays with Nick Williams and Carter Jones!
This is a series of short stories with each centered around a specific holiday.
From New Year's Day to Boxing Day, each story stands on its own and might occur in any year from the early 1920s to the first decade of the 21st Century.
---