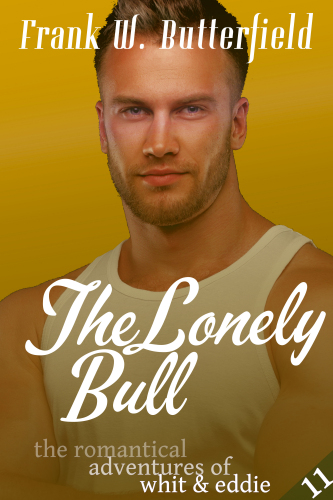 Preview
ebook
paperback
The Lonely Bull
Monday, October 4, 2021
Well, folks... there's sadness in San Antonio. The Matadors are coming off a crushing blow. They just lost, lost bad, to the Bills up in Buffalo. It was a wipeout.
Whit's taking it hard. After consulting with the team's GM, they decide to move practice to the training camp in Kerrville, out in the Texas Hill Country. Maybe that will help buck up the players and the staff and re-focus their efforts.
In the meantime, Eddie accidentally discovers they own a bull!
His name is Ferdinand. And he's just as sweet as his namesake. And smart, too!
Ferdinand has grown up grazing the idyllic fields of a local dairy. It looks like something out of a movie!
It isn't long, however, before Eddie realizes that things are not what they seem in this little piece of heaven.
When the owner is murdered, no one can figure out who did it and why.
Will Whit and Eddie find the real killer before fingers start pointing in their direction?
---
| | |
| --- | --- |
| On Kindle Unlimited: | No |
| Ebook Publication Date: | October 20, 2021 |
| Word Count: | 71K |
---
---
About The Series: The Romantical Adventures of Whit & Eddie
Howdy! I'm Eddie. Whit and I have fallen in love way too fast.
We're jumping into our new life together in ways that no one with a lick of sense should ever do.
Woo hoo! This is going to be fun!
---
If you're new to this series, start with the prequel where Whit and Eddie meet and fall in love:
---