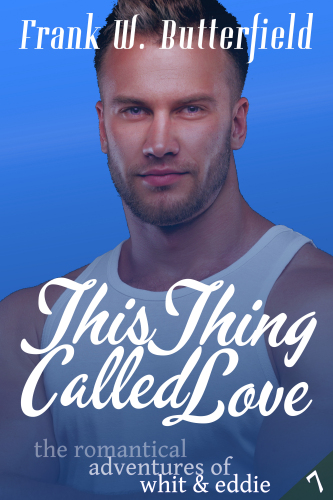 Preview
ebook
paperback
This Thing Called Love
Howdy! I'm Eddie Smith and this is the story of my seventh romantical adventure with my husband, Whit Hall.
Well, we just bought another house.
Yes! Again!
This one is north of downtown San Antonio and is more secure than Whit's house in King William which is why we bought it.
We've decided to spend the 2020 Matador football season in San Antonio. That way we're not going back and forth from Daytona Beach for the home games.
Considering everything that's going on, it just seems like the right thing to do.
But the first day we have to really settle in turns out to be the beginning of a wild ride.
First off, Whit and I inadvertently kick off a storm of controversy during an interview...
Then, my mother decides to escape quarantine in Austin and come stay with us...
Finally, Whit's mother shows up out of the blue after dropping a major bombshell during her Sunday sermon up in Longview...
And her arrival is just the outer band of the hurricane bearing down on us.
It's been stirring for some time.
And we had no idea.
Hold on to your hats, folks, this is gonna be one heck of a wild ride!
---
| | |
| --- | --- |
| On Kindle Unlimited: | No |
| Ebook Publication Date: | October 9, 2020 |
| Word Count: | 96K |
| Paperback Publication Date: | March 8, 2023 |
| Paperback Page Count: | 392 |
---
---
About The Series: The Romantical Adventures of Whit & Eddie
Howdy! I'm Eddie. Whit and I have fallen in love way too fast.
We're jumping into our new life together in ways that no one with a lick of sense should ever do.
Woo hoo! This is going to be fun!
---
If you're new to this series, start with the prequel where Whit and Eddie meet and fall in love:
---