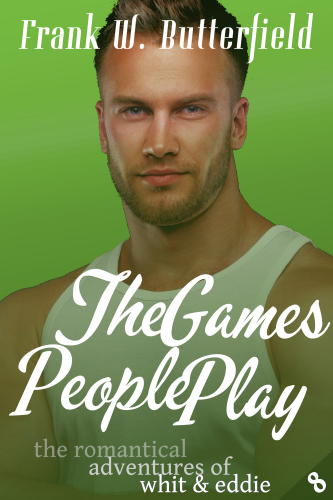 Preview
ebook
paperback
The Games People Play
Howdy! I'm Eddie Smith and this is the story of my eighth romantical adventure with my husband, Whit Hall.
Well, we're back in Daytona Beach after spending the football season in San Antonio.
Unfortunately, the Matadors came close to winning a lot of games, but ended up near the bottom of the pile in the league.
Whit isn't happy about that, as you can imagine.
On a brighter note, two of our friends stop by to give us the wonderful news that they're getting married!
Yay!
Since he's distracted with the team, Whit isn't his usually affirming and positive self when he gets the news about the upcoming happy event...
So we head over to make amends with our friends and, while we're there...
Let me just say it gets intense!
I don't want to give anything away, but our lives take a hard and unexpected hit.
In order to find out who did the deed, Whit and I end up taking charge of the investigation in our own particular ways.
Along the way, we both begin to seriously question what the heck we're doing as the unprepared and unexpected billionaires we are.
And, as we soon discover, we're not the only ones who feel this way...
Will we chuck it all and start over?
I have no idea!
---
| | |
| --- | --- |
| On Kindle Unlimited: | No |
| Ebook Publication Date: | February 28, 2021 |
| Word Count: | 82K |
| Paperback Publication Date: | March 8, 2023 |
| Paperback Page Count: | 344 |
---
---
About The Series: The Romantical Adventures of Whit & Eddie
Howdy! I'm Eddie. Whit and I have fallen in love way too fast.
We're jumping into our new life together in ways that no one with a lick of sense should ever do.
Woo hoo! This is going to be fun!
---
If you're new to this series, start with the prequel where Whit and Eddie meet and fall in love:
---