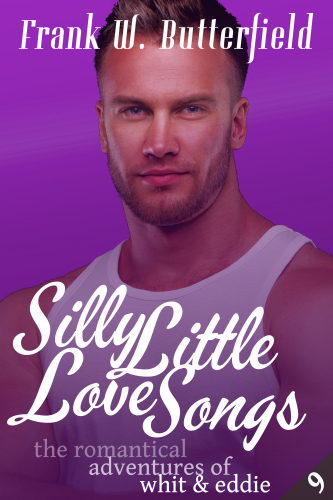 Preview
ebook
paperback
Silly Little Love Songs
It's a mystery about a mystery. Sal Desimone was executed in 1948 for the murder of Pete Rudd. But did Sal really do it? Or was he covering for someone else?
Whit and Eddie are digging into the past to find out the truth. But will doing so get them or the people they love killed?
---
Howdy! I'm Eddie Smith and this is the story of my ninth romantical adventure with my husband, Whit Hall.
We're in San Francisco, having a breakfast of scrambled eggs and chicken fried steak, when we get wind of the latest article about us in the paper.
Daytona, it seems, now was four billionaires based on that annual list thingie.
And we're two of the four.
Neither Whit nor I want to know the number we're at. It's not really our money, after all...
However, on that same morning, we also find out that some juicy details we've been waiting for have arrived.
They're all about the mysterious 1948 trial that our favorite centenarian, Ronnie Grisham, was involved in back in the day.
So, we're hopping on Big Bertha and flying back to Daytona Beach to do some checking around.
We're hoping to only be gone for a day or two. This should be pretty easy to wrap up... Right?
Oh! And did I mention the football draft? It's next week and Whit's dealing with all that mess.
He's kinda stressed out about things after the Matadors had a lousy 2020 season.
Kinda like everyone else...
OK, gotta go! Whit's waiting for me back in our cabin so we can fool around!
This is gonna be fun!
---
| | |
| --- | --- |
| On Kindle Unlimited: | No |
| Ebook Publication Date: | May 18, 2021 |
| Word Count: | 94K |
---
---
About The Series: The Romantical Adventures of Whit & Eddie
Howdy! I'm Eddie. Whit and I have fallen in love way too fast.
We're jumping into our new life together in ways that no one with a lick of sense should ever do.
Woo hoo! This is going to be fun!
---
If you're new to this series, start with the prequel where Whit and Eddie meet and fall in love:
---